Mynarski Forest Official Mirror Archive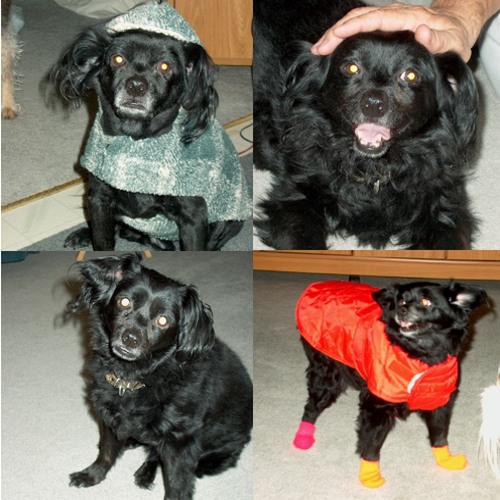 #93) "Photo Follies" January 18, 1999

This particular strip was inspired by one of our dogs, a cocker-spaniel cross named Megan.

For some strange reason, Megan loved flash photography. If somebody had the camera out, Megan would come running so she could get flashed. Unfortunately, none of our other dogs enoy the flash at all, which can making taking pictures of them difficult as they'll start heading for the hills if they think they're about to get zapped.

But Megan at least proved to be a very co-operative, enthusiastic little fashion model.


---